A Senior Living Experience Designed Around Your Specific Needs!
At the Senior Suites at St. Clair Commons, St. Clairsville's newest senior living community, we've created the ideal lifestyle choice that you or your loved one deserves. Blending superior hotel-like design with exceptional amenities and services, you can experience comfortable, affordable and care-free living!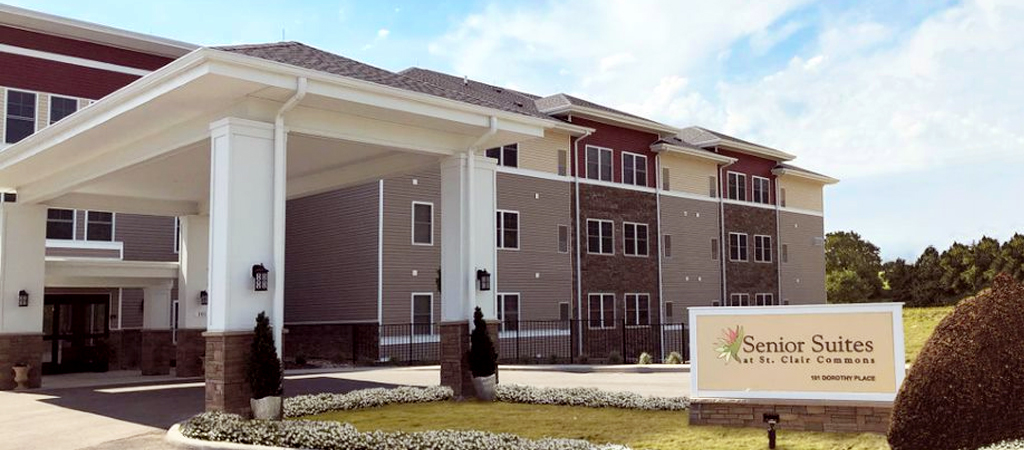 Mission Statement
Senior Suites at St. Clair Commons is founded on values of service, caring and character.  We strive to provide an affordable, quality resort-like environment with services that go beyond expectation.  We are committed to supporting independence, dignity, choice and privacy while meeting the needs of every resident.  As a team, we provide an atmosphere where our seniors can have it all.
Senior Suites at St. Clair Commons Construction Timelapse
Watch the construction of the Senior Suites from start to finish! This time-lapse shows the building process so far – we will continue to update the time lapse as construction continues!